The Down and Dirty:
Agriculture Fluids and Oils
WHY TRACTORS AND FARM MACHINERY NEED
DIFFERENT LUBRICANTS TO PERFORM THEIR BEST
The agricultural industry relies on modular and highly-specialized equipment to function, from tractors and combine harvesters to balers and more. These hard-working (and costly) machines require special lubricants to make sure they run smoothly. Learn more about the oils and greases that help farm equipment perform its best, making a farmer's job easier and more efficient.
What Makes Agricultural Lubricants Different?
Larger machines require more fluid or grease.
Agriculture lubricants also need to perform well in harsh conditions, so there are a few important considerations when shopping for the right choice:
It should be a heavy duty formula, preferably with the NLGI GC-LB certification. (The new high-performance multi use standard also denotes high load carrying capacity greases.)
It should have excellent corrosion and wear protection.
It should have excellent water resistance and high temperature stability, along with low temperature pumpability.
To achieve these qualities, lubricants need the right additive packages and viscosity modifiers to protect equipment, improve performance and extend equipment life. Farmers should watch out for bargain-priced fluids and greases, as they may contain low-performing additive packages that could lead to equipment failures and downtime. The cost of lost productivity, parts, and repairs attributed to low-quality lubricants and fluids can end up costing more than it would have to invest in high-quality fluids and greases from the start.
Tip: When looking at grease for your tractor, look for these properties: a dropping point of about 500 degrees Fahrenheit, high temperature stability of about 350 degrees F, and low temperature pumpability that goes as low as -25 F.
Which Lubricants Do Tractors Need?
Tractors operate in a wide range of temperatures in dirty, dusty, and wet conditions. They need lubricants to safeguard their metal-on-metal joints, bearings, and oscillation points to help prevent corrosion and premature wear. Note that many different components in a tractor require separate lubrication:
Heavy duty engines
Manual transmissions and differentials
Steering
Brakes
Radiators
Hydraulics
Grease points, bearings, and fittings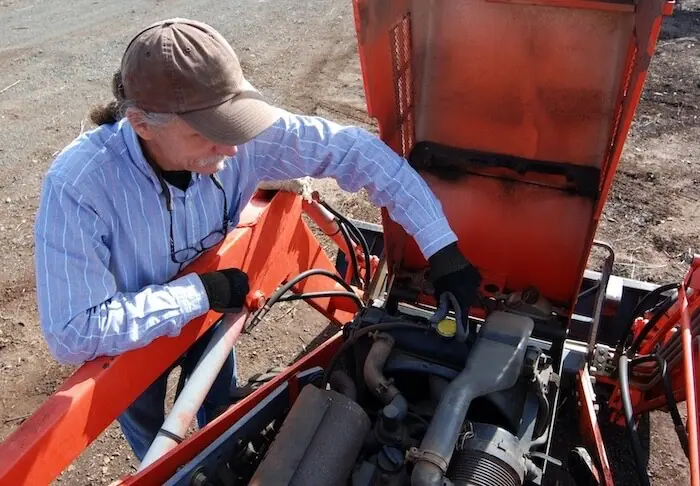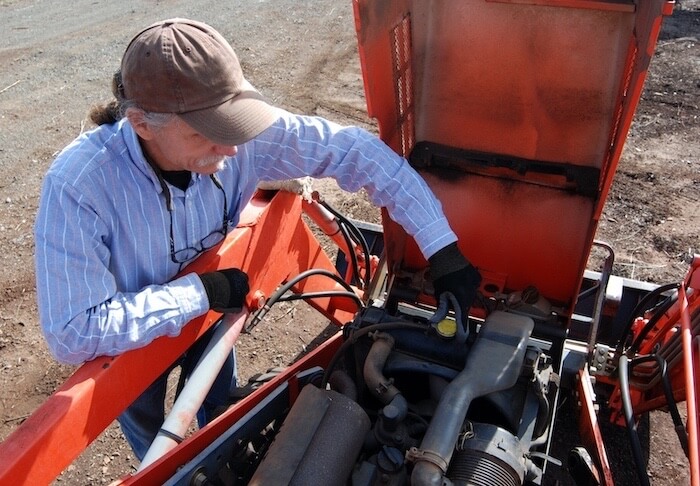 What Is Tractor Hydraulic Fluid?
Tractor hydraulic fluid—the most popular packaged item at Pack Logix—has several different names that all mean the same thing. You may see it labeled as tractor hydraulic oil, torque converter fluid, universal tractor transmission oils (UTTO), universal dynamic tractor oil (UDT) and others.
Interestingly, hydraulic fluids for tractors are NOT the same as other hydraulic oils. Tractor hydraulic fluids are specially designed to fulfill multiple functions such as transmissions and differentials, final drives, hydraulics, power steering, wet brakes, and more. Because almost every industry uses applications of hydraulics, varieties of hydraulic fluids from different manufacturers are available in the market. Make sure to use the right type for your machinery, as the wrong selection will damage your hydraulic system.
These are the most important qualities when selecting a hydraulic fluid for your tractor:
High quality additives protect metal surfaces from scuffing and wear. They form a protective film to keep metal components from wearing as they make contact. The additives chemically react with the metal surfaces to protect the surfaces from wear, corrosive acids, and oxidation of the base oil. It's also important for the fluid to include anti-foaming additives along with pour point depressants.
Tractor hydraulic fluid must protect against rust and corrosion for operation in humid conditions and also during off-season shutdowns and storage. A corrosion inhibitor additive can help protect against humidity, water, contamination, and high temperatures, which are all among the leading causes of corrosion.
The key to long hydraulic system life is to keep debris and moisture out. Any fluid must be compatible with internal seals to slow leakage and keep seals in good condition. Seals can be made of different components, but not all types will stand up to specific base oils because of chemical incompatibility. For example, petroleum based hydraulic oil is compatible with nitrile and silicone seals, among others, but a silicone based oil has poor compatibility with silicone seals.
Pack Logix fills Tractor Hydraulic Fluid into 1 gallon and 2.5 gallon containers, 5 gallon pails, and 55 gallon drums. We also package grease for the agriculture industry in 14 ounce cartridges, 35 pound pails, and 120 pound kegs.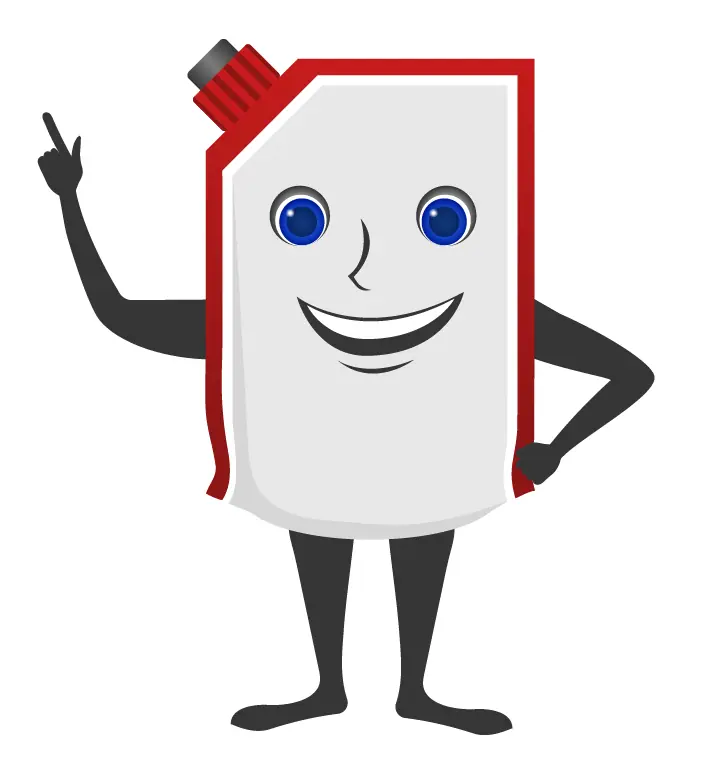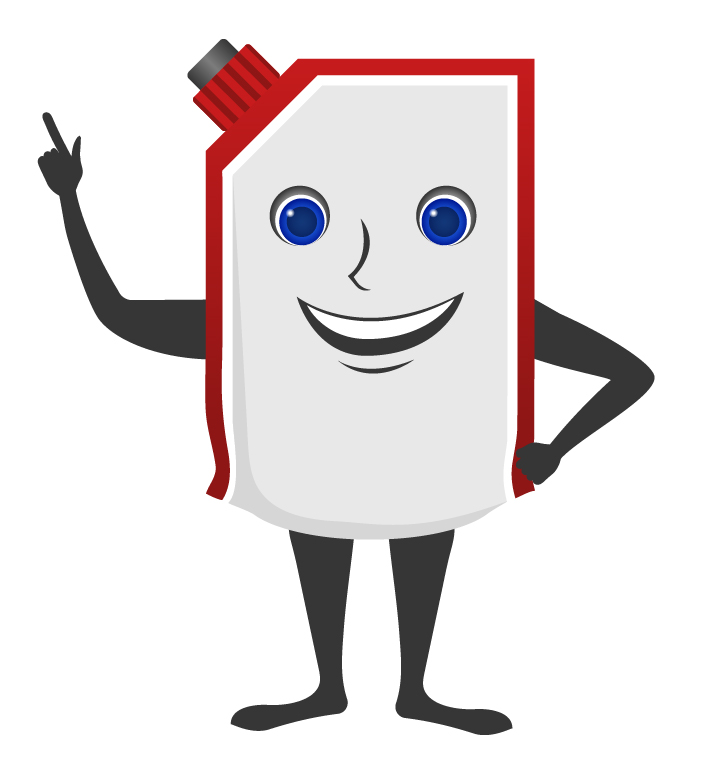 How Often Should You Service Your Farm Equipment?
Farm equipment is a substantial investment. A combine can cost between $330,000 and $500,000! With that kind of money at stake, owners need to care for their machinery properly.
The owner's manual is your best resource for recommendations on equipment servicing. During periods of normal usage, tractor grease service intervals may be recommended for every 50 hours. In extreme muddy and/or wet conditions, those intervals might shorten to every 10 hours of use or daily, whichever comes first. Hydraulic systems will have different intervals, too—typically a filter replacement and fluid top off at 200 hours and a fluid and filter replacement at 500 hours.
Once you settle on a preventive maintenance schedule, it's still important to pay attention to variables that may change that schedule, including extreme weather, longer use times, and exposure to moisture and chemicals.
Knowing more about oils and greases your agricultural machinery needs makes it easier to keep them running well. If you have other questions about Tractor Hydraulic Fluid or agricultural grease, Pack Logix's expert consultants can help you learn more. With a focus on the industrial markets, our expert sourcing capabilities offer a range of packaging options for oils, lubricants, fluid, and solvents.
Put Our Expertise to Work
Contact Us Today!