The Down and Dirty:
Small Pack Grease
HOW COMPACT IS MAKING AN IMPACT ON BUSINESS
Spring is coming, which means it's time for small pack grease to shine. No consumer needs a 400-pound drum sitting in the garage—that's why the matching lubricants are packaged in smaller quantities. Read on to learn more about what small pack grease is, which problems it answers, and how Pack Logix can help your business embrace the trend.
What Is Small Pack Grease?
Small pack grease is shorthand for grease in smaller packages than industrial-sized drums, so usually amounts below 35 pounds. Pack Logix can fill all types of products, from 0.25-ounce tubes to 400-pound drum, and small pack grease is an important part of our services. It's a year-round seller for a number of industries.
What Are the Types of Small Pack Grease?
Many different kinds of grease and other lubricants can be packaged in smaller quantities. There are four types of packaging that are most popular:
Cartridges are typically used with automated grease dispensing, such as a grease gun, and provide an easy way to refill an applicator. Pack Logix is one of the few manufacturers to fill 3-ounce cartridges, a size for mini grease guns, all the way up to 14-ounce cartridges (the standard size). The mini size is popular for the automotive and marine industries. Cartridges are also used with automated and semi-automated production line dispensing equipment. As we noted in our recent blog, supply chain disruptions have caused increased lead times and minimum order quantities (MOQ) on cartridges.
Tubes are ideal for oils, fluids, and basically anything with a consistency viscous enough to be squeezed back out. Pack Logix offers vast tube sizing from 0.25 ounces to 10 ounces. Small tubes are a great way to include a sample size with a product so consumers can become familiar with your brand and will continue to buy it when the sample runs out.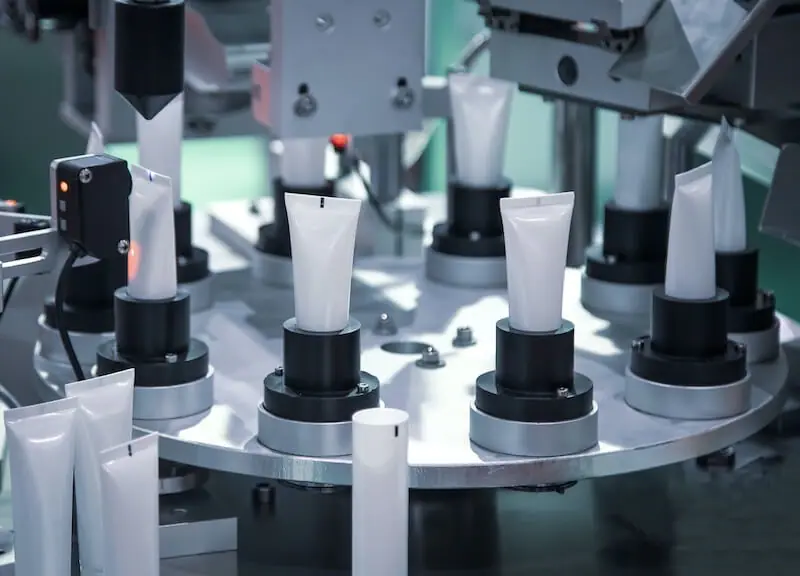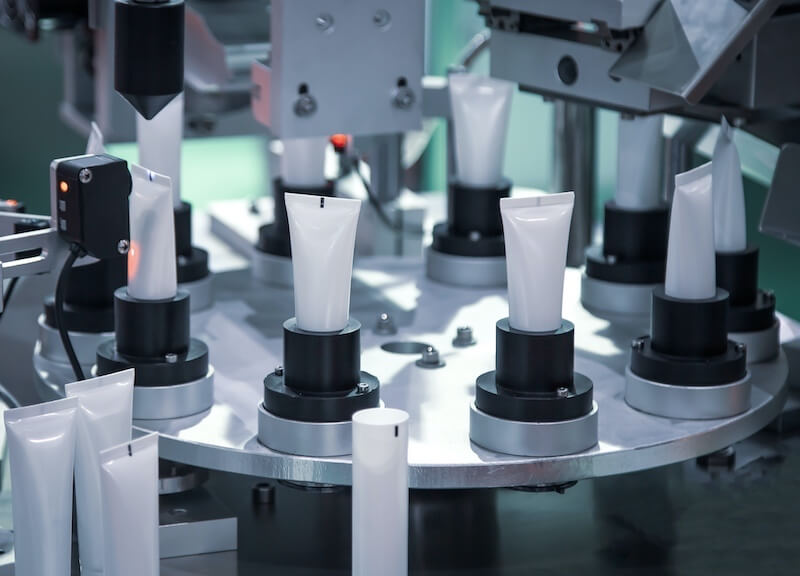 For this newer trend in packaging, grease is heat sealed into a polypropylene bag that can hold 0.5 ounces to 4 ounces. Polybags are a great alternative to the long lead times facing tubes. Instead of waiting almost six months for tubes to ship internationally, Pack Logix can have polybags in hand quickly, often in three weeks.
Tubs are often seen in a 1-pound size or 2.2-pound size, either in plastic or metal with a plastic lid. This packaging is ideal for automotive or industrial uses. Grease meant for a tub can be more solid, without having concerns about needing to pump it through any type of nozzle.
Pails, also called buckets, generally hold 35 pounds of product. Pails are used to package both oils and greases. They can be made of steel or high-density polyethylene, depending on the size, and may have a lid to help reseal the contents. As manufacturers continue to see prices increase on resin, especially those used in producing pails, now is the time to place orders for those materials.
Why would someone choose small pack grease?
You want to use the right tool for the job, not one that's far too big and risk wasting resources. In the same way, it makes sense to package greases how they will actually be used by consumers. Having each item be smaller could have its own advantages amid today's disrupted supply chain:
Easier to pack: Pack Logix has dedicated grease packaging lines to get product into packaging. Automation also helps speed the process.
Easier to fulfill: Small pack grease is simpler to send via e-commerce channels. Its size also makes it ideal to include as samples with consumer products, like including a mini tube of lubricant with a weed trimmer.
Easier to use: Consumers may only need a little bit of grease at a time, so buying it in smaller quantities is better. This makes it easier to store properly and makes it more likely they can use the grease before its shelf life deteriorates.
If you have questions, we can help! Our expert sourcing capabilities offer a range of small packaging options for greases (as well as oils, lubricants, fluids, and solvents).
Put Our Expertise to Work
Contact Us Today!